#96 – Suzanne Schultes: Sober Widows
Jan 5, 2022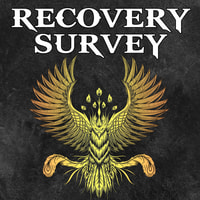 Suzanne lost her husband Bobby in September 2020. It left Suzanne reeling and completely unsure of her next steps. It could have destroyed her 11 years of sobriety, but Suzanne decided to turn her tragedy into triumph. Suzanne started a Zoom meeting to help other widows in recovery. Suzanne is a CASAC-T and Grief Facilitator - "It is in between the dash where we grow."
Find out more at http://www.recoverysurvey.com
Check out our podcast host, Pinecast. Start your own podcast for free with no credit card required. If you decide to upgrade, use coupon code r-56a9e5 for 40% off for 4 months, and support Recovery Survey.