#97 – Sue Bowles: This Much I Know
Jan 12, 2022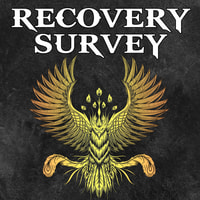 Sue Bowles is a survivor turned author, speaker, and Master Certified Life Coach. Having done the hard work of healing from a childhood rape, an eating disorder, other sexual assaults, and being twice suicidal, Sue now defines the effect the life-altering events have on her. The events no longer define Sue; she defines them. Sue leads My Step Ahead, an organization committed to breaking the stigma around mental health struggles. "You only have to be a step ahead to help the person behind you" is the bedrock to the value Sue brings. She helps stuck people get unstuck by discovering Hope, journeying together for the next step ahead. Whether speaking on a podcast, a stage, or one-on-one, Sue's enthusiasm is contagious, shining the light of hope wherever the listener needs, cheering them to see their dreams become present reality.
Sue's award-winning first book, "This Much I Know...The Space Between" is available on Amazon and Kindle.
Find out more at http://www.recoverysurvey.com
Check out our podcast host, Pinecast. Start your own podcast for free with no credit card required. If you decide to upgrade, use coupon code r-56a9e5 for 40% off for 4 months, and support Recovery Survey.