#95 – Rouba Chalabi: Beyond the Emptiness
Dec 29, 2021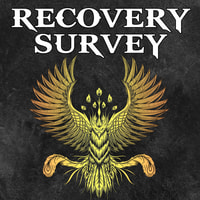 Rouba Chalabi, after years of struggling with overeating, found herself on a path of radical physical, emotional and spiritual transformation — resulting, finally, in a weight loss that she could healthfully sustain. Inspired to become a healer and food addiction counselor, she left a 20-year career in public policy and communication. Through her private online practice, Rouba now helps overeaters break their obsession with food by stopping sugar and flour. "Beyond the Emptiness: How I Found Fullness Outside of Food" is her first publication.
Facebook | Instagram | Twitter
Find out more at http://www.recoverysurvey.com
Check out our podcast host, Pinecast. Start your own podcast for free with no credit card required. If you decide to upgrade, use coupon code r-56a9e5 for 40% off for 4 months, and support Recovery Survey.